Today the Officers and Members of Kensington Fire-Rescue would like to congratulate Geoff Magisano on successfully completing driver's training on Tower Ladder 3. As of Sunday May 7th, 2017 Geoff is officially a driver/engineer. Here are some photos from today's training:
After setting the outriggers: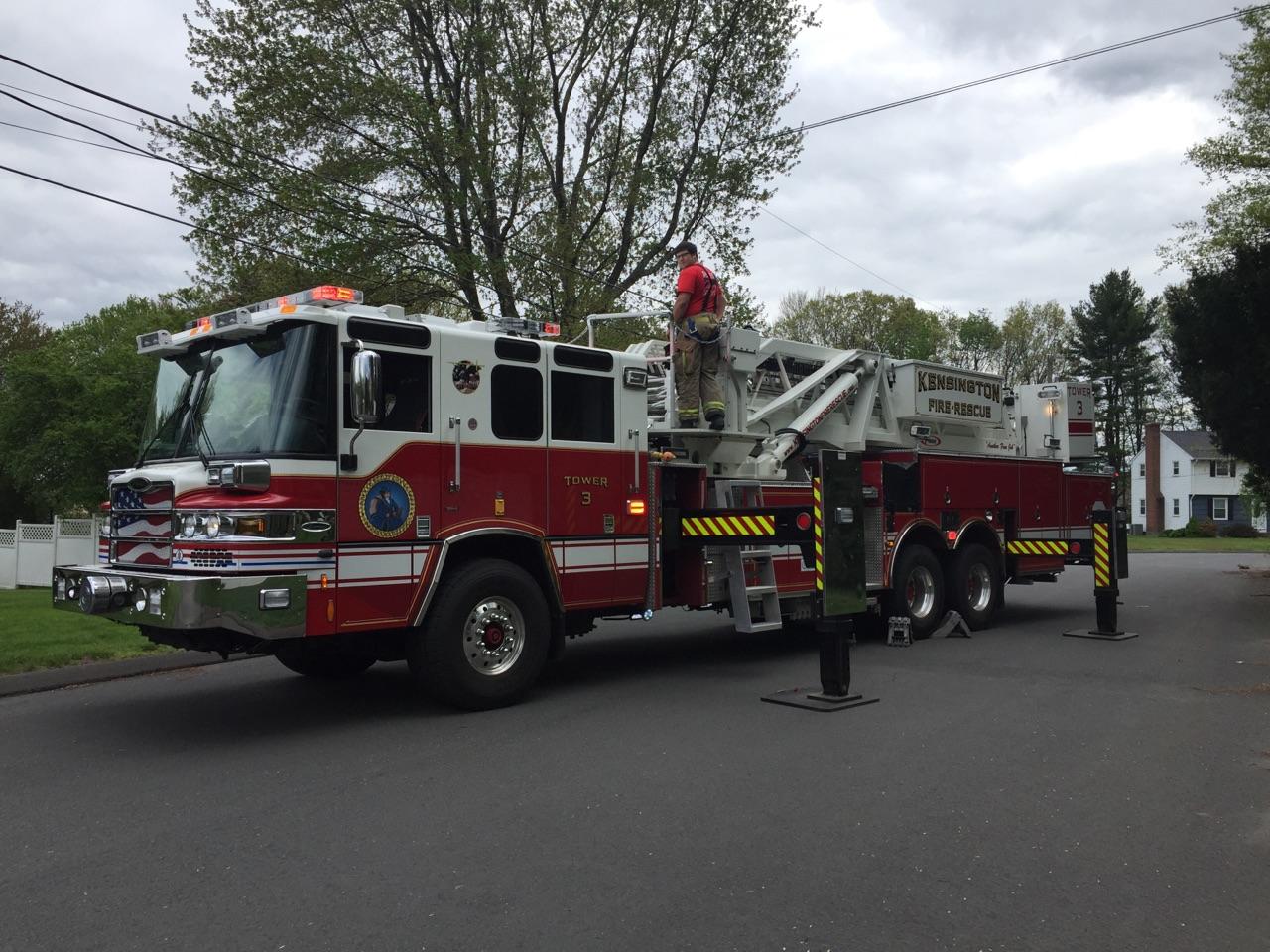 Re-racking hose after an evolution: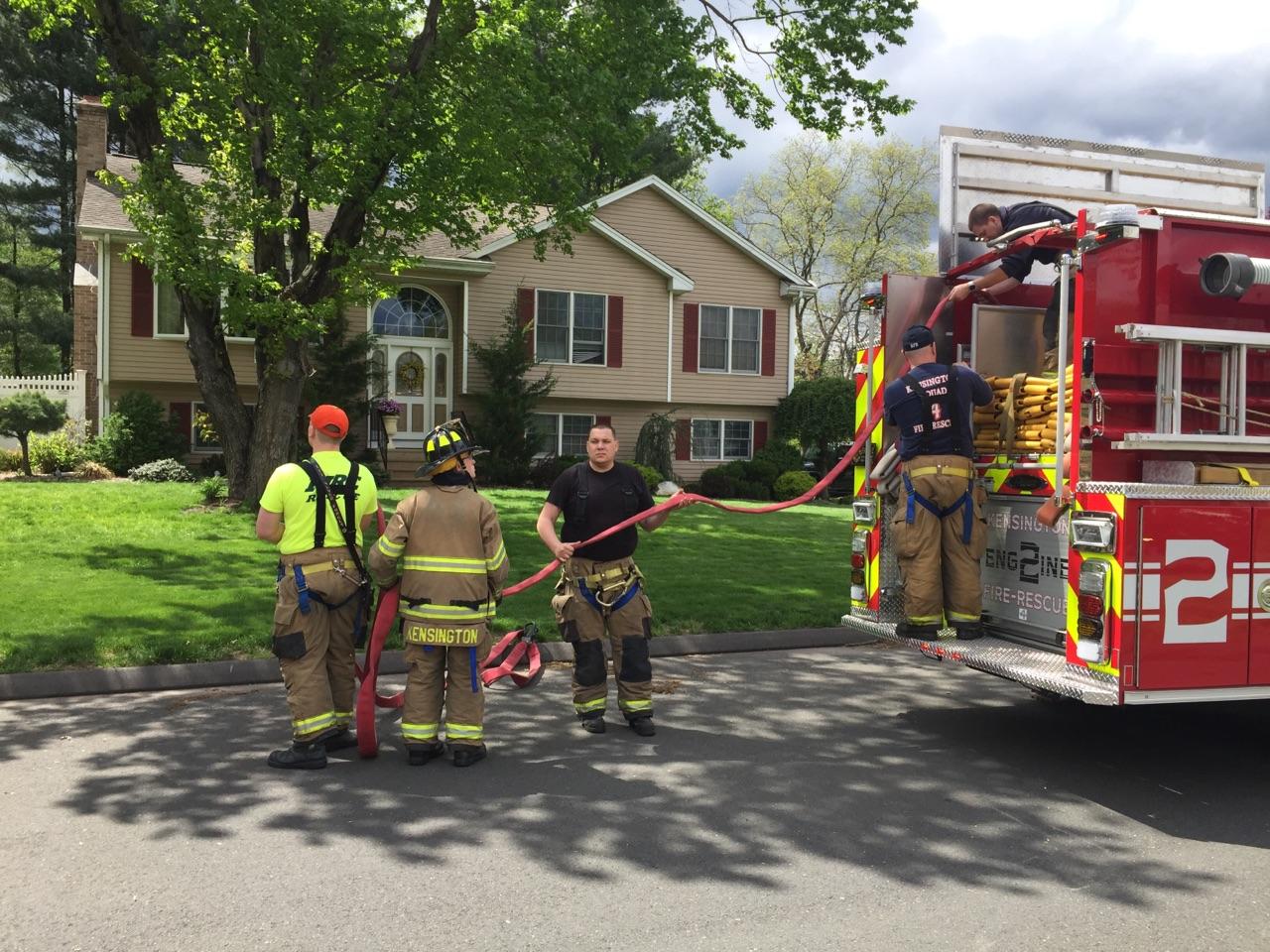 Nozzle and Coupling at front door, 50 feet to enter the structure.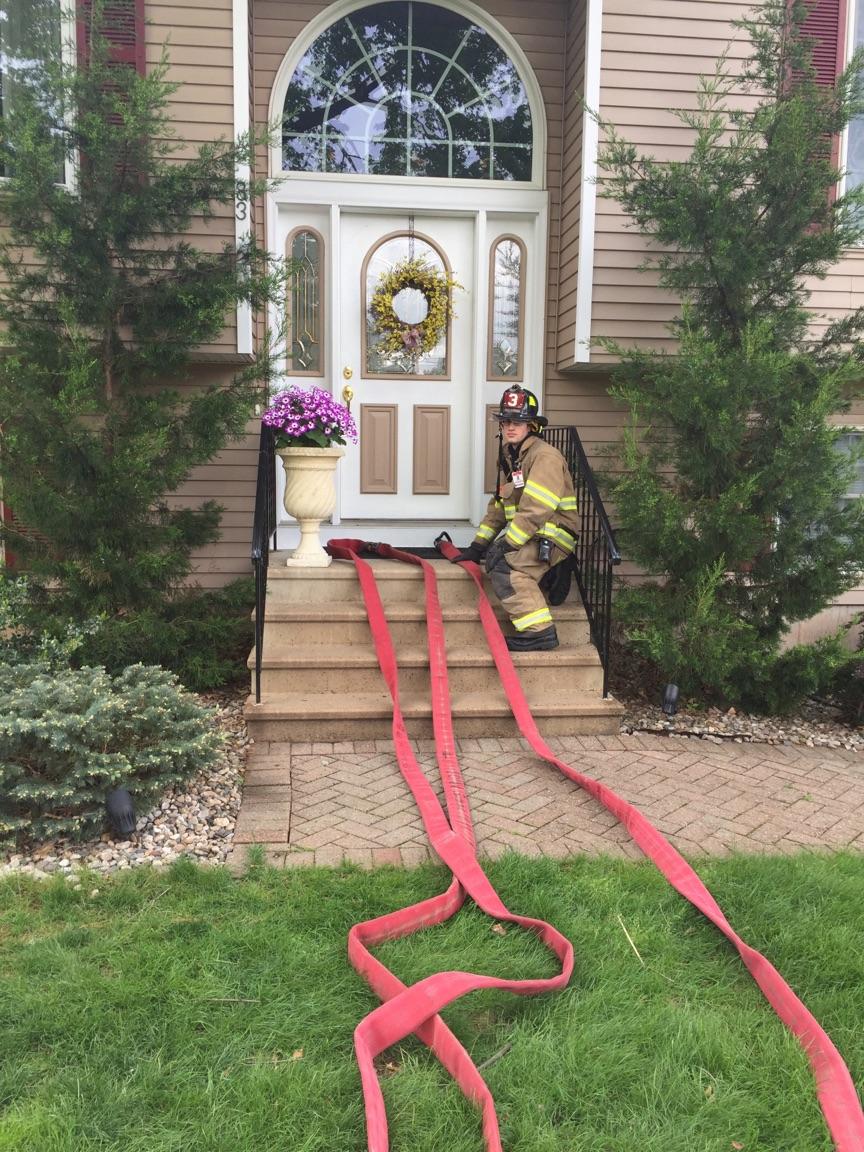 Main Street @ Kensington Pizza